New To Boating?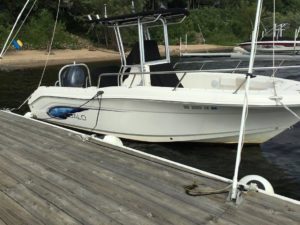 Getting Started Is Easy
Do you dream of owning a boat? Do you have more questions than answers? What questions do I ask? Where do I start?
Buying a boat does not have to be intimidating and difficult. In fact it is not. Yacht Brokers of Afton will help make it fun, exciting and rewarding. We understand what it is like to buy your first boat.  After all, we were first time boaters too.
Here at Yacht Brokers of Afton we will welcome you into the boating community as if you were family. By doing a needs and wants assessment, together, we will create a road map to guide you through the process that will lead to making your dreams on the water a reality.
We will take the time to properly arrange every detail of the purchase so you don't have to. Whether it's searching the title, financing, paying off the seller's loan, arranging for surveys, negotiating contingencies, performing sea trials, handling the closing procedures, arranging for a slip, learning to drive, or learning to navigate, we take pride in making sure the process is flawless.
The process does not have to end at the closing table. Yacht Brokers of Afton can be a resource for you. We have a network of qualified people ready to assist and help you kick start your boating experience!
Lets get started today.