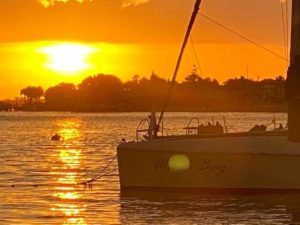 Why Work With Yacht Brokers of Afton?
Putting your trust in the professionals at Yacht Brokers of Afton will offer peace of mind. No matter what your needs or expectations are, we will work diligently to help you acquire the boat you've always dreamed of. We will take the time to properly arrange every detail of the purchase so you don't have to. Whether it's searching the title, financing, paying off the seller's loan, arranging for surveys, negotiating contingencies, performing sea trials, handling the closing procedures, we take pride in making sure the process is flawless. Allowing us handle the details will prove one of the smartest decisions you'll ever make.
Working with Yacht Brokers of Afton, you will receive:
Upfront, honest and informative representation
Commitment to learning your needs and wants so that we can match you with the perfect boat that will satisfy your expectations
Top-notch information gathering that gives you the ability to make the best decision possible
Support beginning-to-end that makes your purchase as seamless and as worry-free as possible
Being honest, forthcoming and diligent, we feel, is the best way to earn your business.
Let Yacht Brokers of Afton help you start making memories on the water today.
Tell us about the boat you are looking for: