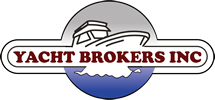 In 2011, Dave and Teresa opened Lighthouse Yacht Sales. In 2014, they were offered the opportunity to acquire Yacht Brokers, wasting no time dovetailing the two businesses.
The new team kept many of the same, friendly faces, expanding their reach, experience, and services. Continuing to focus on an ethical, professional, customer-centered experience, the growth of this hybrid company has successfully merged into one business that covers all aspects of brokerage services. In addition, they are able to offer boating classes and events all year through, for all types of boaters.
In the Center of it All: Afton, MN
SERVING THE MIDWEST AND COAST TO COAST
East and West, America's more recognized coasts take boating for granted, with lifestyles centered around the water. America's central coastline, however, tracing from the majestic Great Lakes to the mighty riverbanks of the Illinois and Mississippi Rivers, to the St. Lawrence River and Seaway, takes boating just as seriously.
The Yacht Broker, Inc. location in Afton, MN is right in the center of everything. From lakes and rivers to accessing the Gulf of Mexico and the Atlantic Ocean, our position offers us advantages that separate Atlantic and Pacific coasts. Our co-brokerage arrangements deliver information about boats from every corner of the globe, with an easy way to take delivery, and a fabulous playground to test them all in.